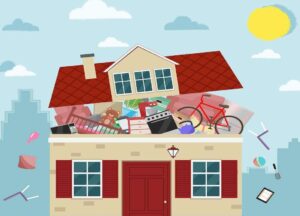 Have your relationships or social life been affected by clutter?
There is no such thing as a person who typically hoards; hoarding can affect anybody.
Sometimes your memories can take up too much space and it's right to make room for the ones that mean the most.
Does this sound like you, or –, somebody you care about?
If so, we can offer you support …
Call our Housing Management Team on 01555 665316 or email us at mail@clydesdale-housing.org.uk